JOIN OUR FAMILY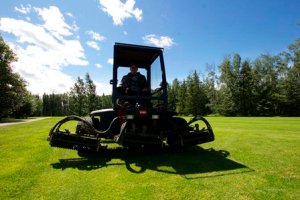 BEVERAGE CART OPERATOR AND/OR CLUBHOUSE STAFF 
Beverage carts: Tuesday and/or Thursday evenings and weekends. Clubhouse staff: full or part-time.  Duties include but are not limited to booking Tee-times, serving beverages, some short order cooking, stocking, cleaning.
GROUNDS MAINTENANCE STAFF
Mowing grass, weed-eating, general course, and machine maintenance. Some labor work involved.
Email your résumé to thera@pipestonegc.ca or phone (780) 766-2720.